Challenges and Opportunities in monitoring the sources and pathways of Marine Debris in the Atlantic Ocean
Virtual event, 3 June 2021, 11:30 – 13:30 UTC
Monitoring of marine litter quantities and impacts is an integral part of any successful Strategy to reduce both. Monitoring is directly relevant for designing measures, and for assessing their effectiveness. National and regional data collection and monitoring activities should be adequate and compatible. This should be also reflected in a future efficient global architecture to fight plastic pollution – Michail Papdoyannakis (European Commission)
The event served to catalyse linkages, actions and coordination of stakeholders and scientists addressing the challenges of marine litter in countries across the Atlantic Ocean. Hosted by Dr Audrey Hasson, the GEO Blue Planet EU coordinator, this was an official side event at the All-Atlantic 2021 Conference, which took place from 2 – 4 June 2021.
With 122 participants from 33 countries around the world in attendance, the event facilitated a dialogue between Atlantic key partners to identify needs, issues and opportunities around the monitoring and mitigation of marine debris. It also served to establish essential collaborations between nations, international and regional initiatives, and scientists to jointly address this unprecedented challenge.
It is so exciting to see the importance of monitoring taking centre stage. It is not only about academic research, or citizen science, it is about having data being collected in a sustained matter and informing review of existing policy, ensuring better decision making and identifying emerging threats and opportunities – Christopher Corbin (UNEP Cartagena Convention)
In the combat against marine debris, monitoring is essential to identify products found in the ocean and in coastal regions that need to be banned as well as to evaluate the effectiveness of bans. This is very much the case for the European Commission's Single-Use Plastic Directive, which tackles the 10 single-use plastic items most commonly found on Europe's beaches. Ocean and coastal monitoring continue to play a critical role to guide and evaluate this informed EU policy. Where sustainable alternatives are easily available and affordable, single-use plastic products will be banned from 3 July 2021.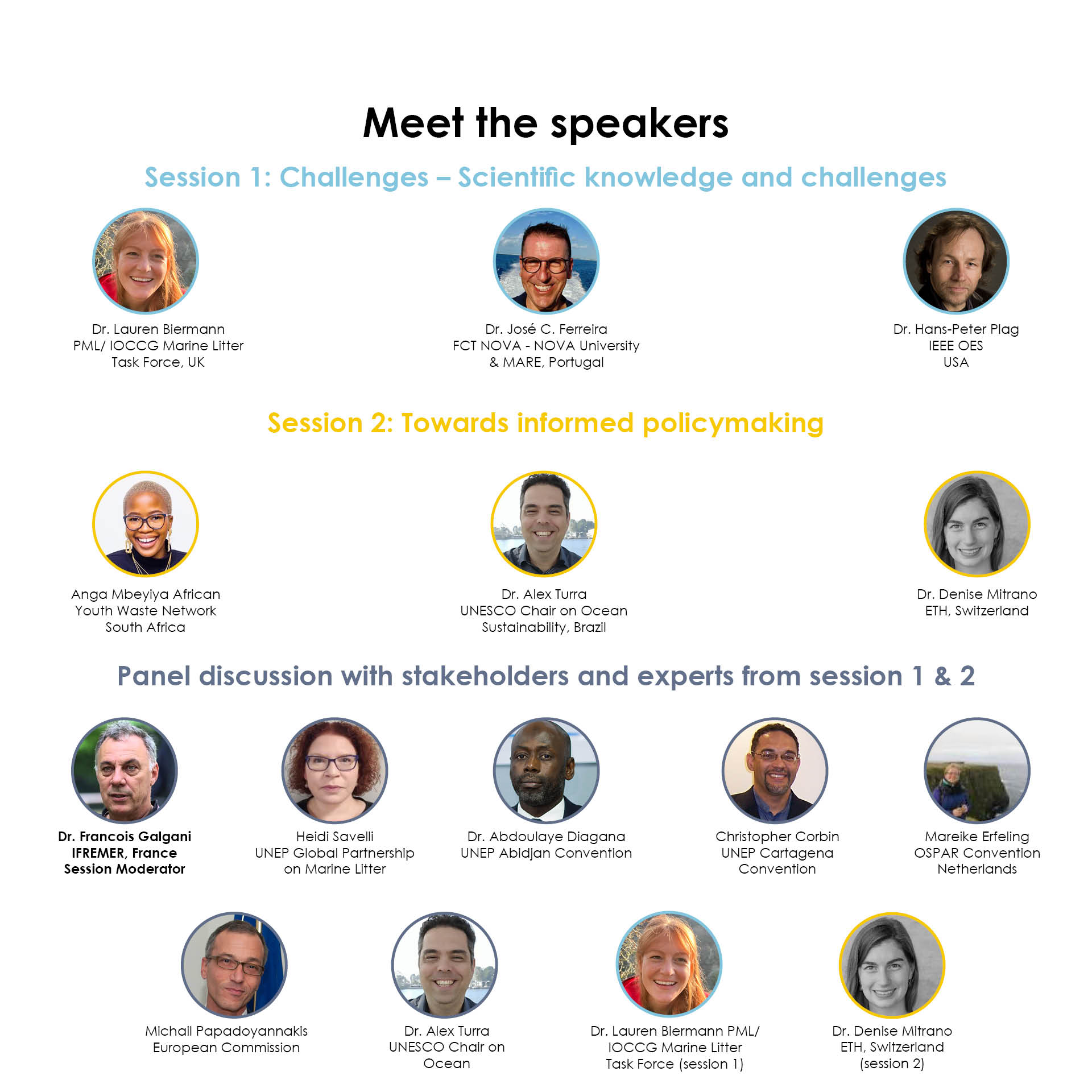 Replay of the event
For privacy reasons YouTube needs your permission to be loaded. For more details, please see our
Privacy Policy
.