The EU4OceanObs Action Coordinator of GEO Blue Planet component, heads the GEO Blue Planet EU Office, established and hosted by Mercator Ocean International. The EU Office, together with the U.S Office, make up the GEO Blue Planet secretariat, which provides scientific and logistical support to all GEO Blue Planet activities, and develops partnerships.
Specifically, the EU4OceanObs' component on the GEO Blue Planet initiative will
Monitor and promote relevant EU-supported programmes, projects and activities within the Group on Earth Observations (GEO) and GEO Blue Planet communities such as Copernicus Services, Horizon 2020 / Horizon Europe projects, the European Marine Observation and Data Network (EMODnet), and European Research Infrastructures, among others
Promote Blue Planet activities which are beneficial for Europe and develop partnerships and linkages with EU programmes
Provide technical and coordination support to the international GEO and GEO Blue Planet activities and events (EuroGEO, AfriGEO, GEO Week, GEO Blue Planet Symposium)
Promote the use of ocean observations across the value chain for the development of sustainable applications and best practices related to seas and the ocean with training, technology transfer and scientific exchanges
Co-lead the GEO/GEO BP Coordination Working Group to strengthen the cooperation and linkages between the two organisations
Integrate relevant EU priority areas into Blue Planet activities, ensuring coordination of activities supported by EU4OceanObs Action Coordinator of the G7 Future of the Seas and Oceans Initiative, notably in the Atlantic, Arctic sea and the European sea basins
Lead the GEO Blue Planet working group on Marine Litter.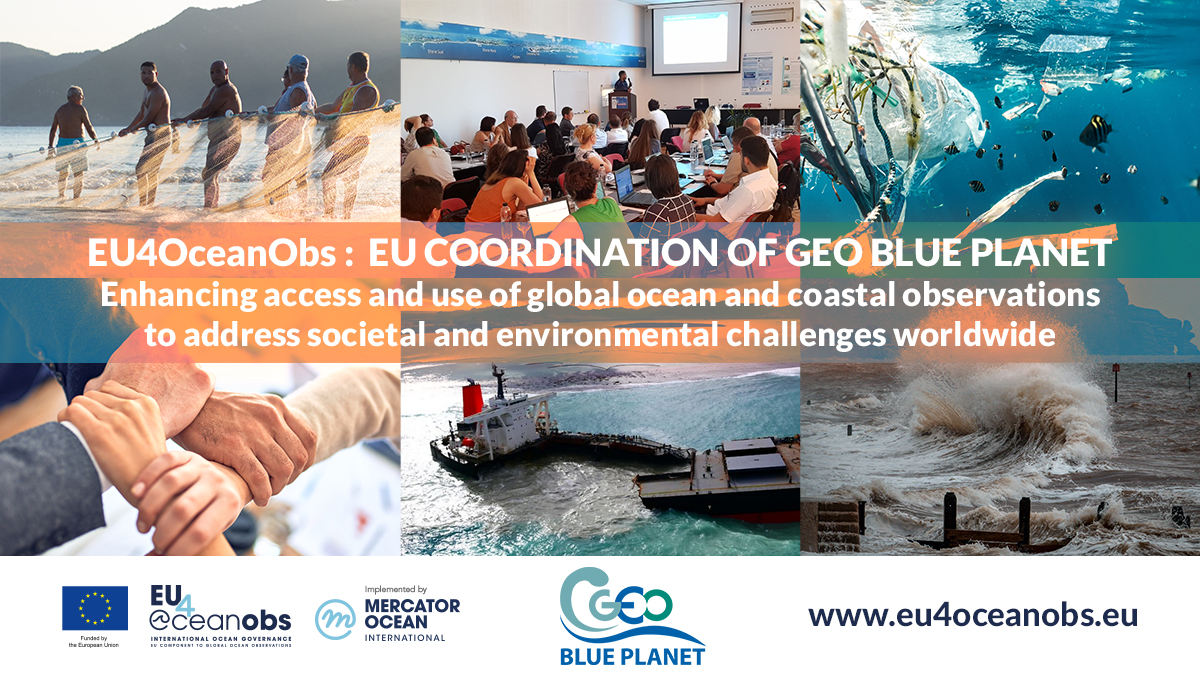 The European Office of the GEO Blue Planet is hosted at Mercator Ocean International in Toulouse, France, and headed by Audrey Hasson. Audrey is a physical oceanographer, specialising in the study of water masses using satellite-borne, situ observations and numerical simulations. She has worked for the US, French and European space agencies, co-founded the Ocean Plastic Webinars and led several science outreach projects.
---
Contact
Audrey Hasson – Audrey.Hasson@mercator-ocean.fr
GEO Blue Planet – EU Action Coordinator at Mercator Ocean International