The list below consists of mainly external events, relevant for EU4OceanObs and involving the participation of the EU action coordinators of the GEO Blue Planet Initiative and/or G7 Future of the Seas & Oceans Initiative.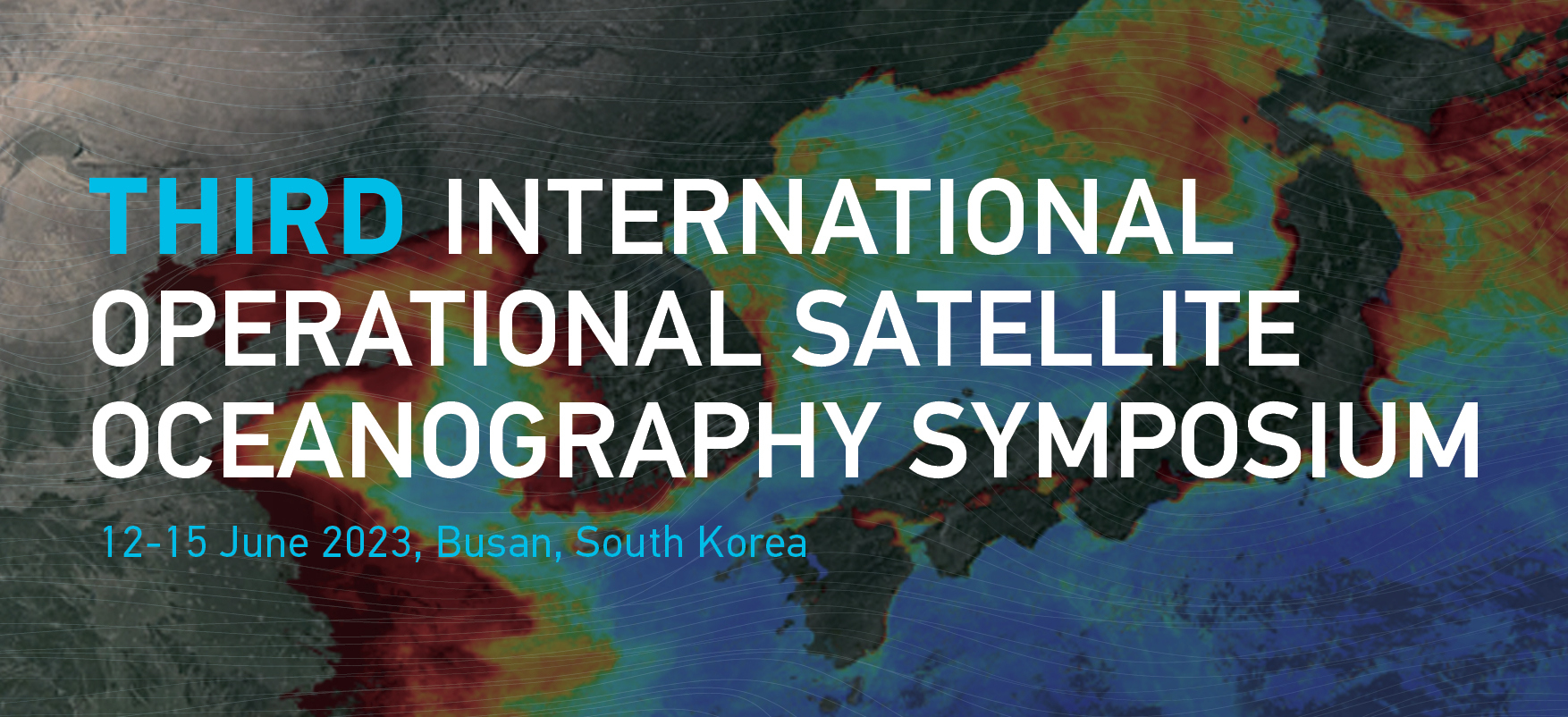 3rd international operational satellite oceanography symposium (OSOS-3)
12 Jun 2023

-

15 Jun 2023
The Third International Operational Satellite Oceanography Symposium (OSOS-3) will be held in Busan, South Korea from 12 to 15 June 2023, co-sponsored by EUMETSAT, NOAA and the Korea Hydrographic and Oceanographic Agency (KHOA). There will also be an optional training day on 16 June 2023.
OSOS-3 will build upon the foundation set during the first symposium gathering in June 2019, and second virtual meeting in May 2021. Community members involved in all levels of the observation-to-information value chain, from data providers to users, of operational satellite oceanographic data, products and applications contributed prior OSOS outcomes and recommendations
The aims of OSOS-3 are to feature research and applications in Asia, the Pacific (including small Island nations), and high-latitudes. There will be a focus on engaging users on requirements and priorities, demonstrating the use of satellite data in coupled numerical models and emphasising socio-economic benefits from Earth Observation.
To register, submit an abstract and more information, click here.