The list below consists of mainly external events, relevant for EU4OceanObs and involving the participation of the EU action coordinators of the GEO Blue Planet Initiative and/or G7 Future of the Seas & Oceans Initiative.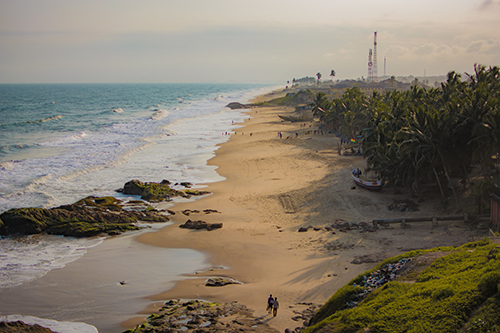 All Atlantic Data 2030 – African Data Infrastructures & Stakeholder Forum
South African Webinar & Virtual Workshop
24 May 2022: WEBINAR:  14:00 – 16:30 (South African Summer Time)
25 May 2022 VIRTUAL WORKSHOP:  14:00 – 16:00 (South African Summer Time)
Under the umbrella of the All-Atlantic Cooperation for Ocean Research and Innovation (AANChOR‑CSA) Project, the Data Infrastructures and Stakeholder's Forum forms part of the implementation of the Joint Pilot Action for AANChOR's Work Package 5 (Common Standards for Data and Information Sharing).  This is a side-event of the All-Atlantic Ocean Research Alliance 2022 Forum, co-hosted by the United States and Brazil, in collaboration with the European Commission, over two events between May and July 2022.
The events serves to
To showcase marine data infrastructures and operators in Africa to ensure their participation and inclusion in the All‑Atlantic Ocean Data Space (AAODS).
To support the development of a natural-, social- scientific and humanistic transatlantic ocean data space with historical, current and future ocean data.
To define a minimum set of ocean metadata standards and formats to be used by local, regional and national initiatives in the Atlantic basin
For agenda, to register and more information, click here.