The list below consists of mainly external events, relevant for EU4OceanObs and involving the participation of the EU action coordinators of the GEO Blue Planet Initiative and/or G7 Future of the Seas & Oceans Initiative.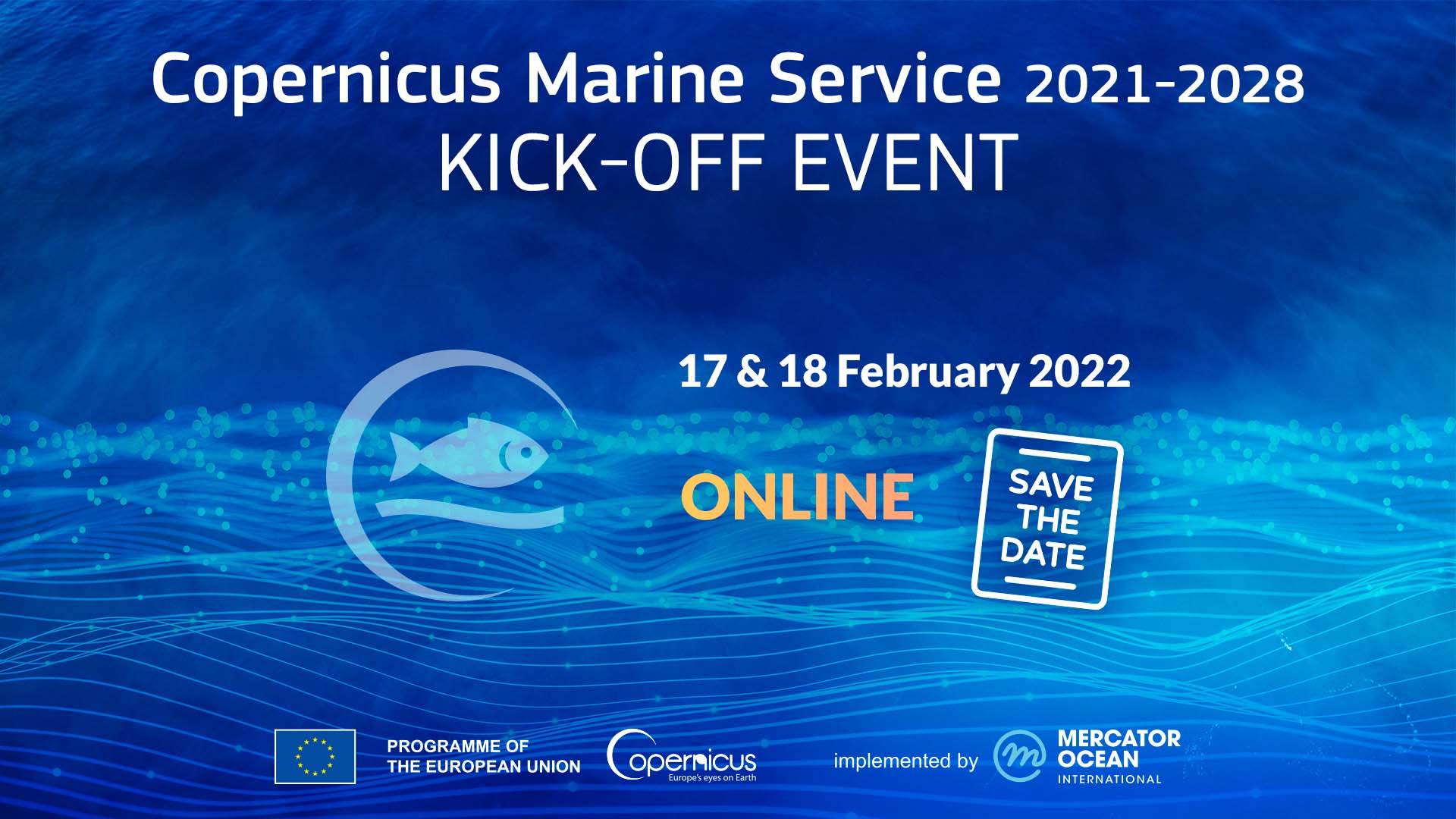 Copernicus Marine Service Phase 2 kick off
17 Feb 2022

-

18 Feb 2022
The kick-off of phase 2 of the Copernicus Marine Service, 17 and 18 February will officially mark the continuation of the Service. Implemented by Mercator Ocean International on behalf of the European Union, Copernicus Marine has been providing free, open, regular and systematic reference information on the blue (physical), white (sea ice), and green (biogeochemical) ocean state, variability and dynamics across the global ocean and European regional seas. This event will gather Copernicus Marine partners and downstream users, and showcase the road map for the upcoming seven years in the second phase of the Copernicus Earth Observation Programme.
Day 1 will be open to the public. This will be a mix of plenary presentations and round table discussions to present the Copernicus Marine strategy developed for phase #2. Thematics will be highlighted such as:
Copernicus priority actions for the upcoming years,
support and policies for a safe, clean and healthy Ocean,
integration of a digital Ocean,
etc. .
Participants will also have the opportunity to take part in discussions of how the Copernicus Marine Service is integrates satellite and in-situ components and collaboration with other Copernicus core services including (Climate Change, WEkEO) and the European Marine Observation and Data Network (EMODnet).
Day 2 will gather with Copernicus Marine partners who provide observations and model marine data for the global ocean and the European seas and present mid-term objectives. The agenda also covers developments of the Marine Information System (MIS) and the Marine Data Store (MDS) and coastal activities and biogeochemical data assimilation, road maps for Ocean Monitoring indicators and cross-cutting activities will be showcased.
To register and for the full agenda, click here.