The list below consists of mainly external events, relevant for EU4OceanObs and involving the participation of the EU action coordinators of the GEO Blue Planet Initiative and/or G7 Future of the Seas & Oceans Initiative.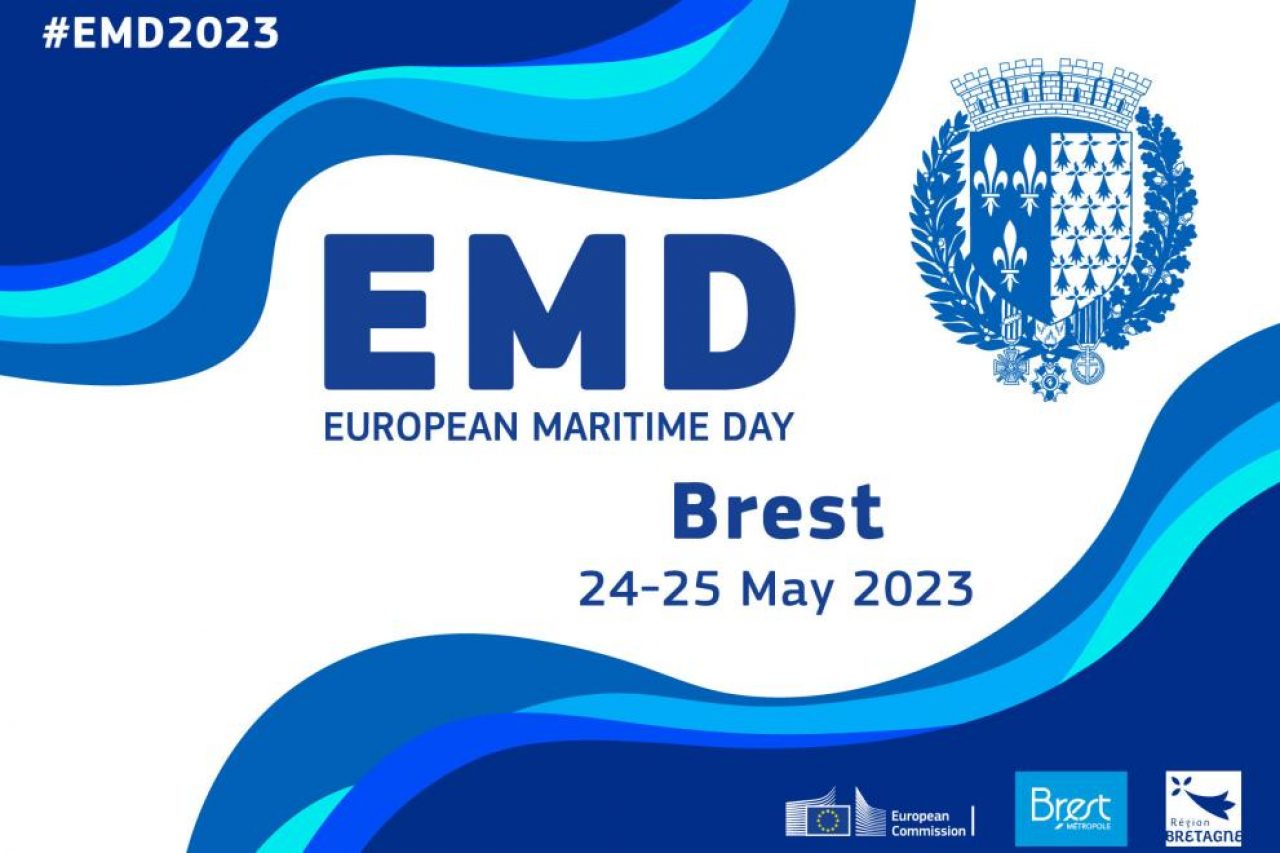 European Maritime Day 2023
24 May 2023

-

25 May 2023
The European Maritime Day (EMD) is the annual 2-day event during which Europe's maritime community meet to network, discuss and outline joint action on maritime affairs and sustainable blue economy.
The EMD is the place where 'Ocean Leaders Meet'. It provides an engaging and complete interactive experience to catch up on the current state of play on a broad range of issues concerning the blue economy and the marine environment and discuss ways of moving forward. It features a large number of excellent speakers, thematic sessions, stakeholder workshops and project pitch sessions organised by stakeholders and the European Commission. The EMD targets professionals from businesses, governments, public institutions, NGOs and academia.
The 2023 edition of the European Maritime Day will take place in Brest, France, on 24-25 May as physical event.
The EMD 2023 is being organised by the European Commission, the City of Brest, the Secretariat General for the Sea and the Region of Bretagne.
Don't miss the following workshops dedicated to ocean observing and marine data for policy:
24 May | 14:30 – 15:45 – Workshop 23 (onsite) – Sustainable ocean observation, from open sea to coast: shared responsibilities (organisers: EuroGOOS, Euro-Argo ERIC, Eurofleets Plus, Ifremer and Esprit de Velox
24 May | 16:15 – 17:30 – Workshop 12 (onsite)- Benefiting from Maritime Data to Drive Marine Innovation (Technopôle Brest-Iroise, Blue-Cloud 2026, European Marine Observation and Data Network (EMODnet), VesselAI and the European Ocean Observing System Framework (EOOS)
See the agenda for more information, by clicking here.
At the exhibition, there will be a stand dedicated to the European Digital Twin of the Ocean, hosted by the European Commission's Directorate-General for Research (DG RTD) and Directorate-General for Maritime Affairs and Fisheries (DG MARE), together with Mercator Ocean International and VLIZ. For more information, click here.