The G7 FSOI 2022 Working Group meeting was held on 29-30 November 2022 hosted by the German Marine Research Consortium (KDM) and the Federal Ministry of Education and Research (BMBF) at the Japanese-German Centre of Berlin in honor of the upcoming Japanese presidency of the G7 in 2023. Following the June 2021 G7 FSOI working group meeting, this was the first in-person meeting since 2019, welcoming delegations from the G7 (Canada, the European Commission, France, Germany, Italy, Japan, the UK and the US), the European and UK offices of the G7 FSOI coordination centre, and invited speakers.
The meeting was opened by Volker Rieke, the BMBF Director-General. The first day featured invited speakers to address new frontiers in ocean science, including digital twins of the ocean, private sector engagement in ocean observing, frugal science approaches (low-tech, high quality sensors), new horizons for research infrastructure sharing and modular ocean research infrastructure, and global marine life observations.
The second day reviewed the outcomes of a scoping exercise to determine the ways and means of expanding the G7 FSOI mandate to include both observations and research. The G7 delegations agreed that many of the priority issues of the G7 have both knowledge and observing gaps, and that an expansion of the dialogue to include the research community would be beneficial to assess capacities and gaps in the data-to-knowledge pipeline. A summary report will be published soon to outline the G7 FSOI work plan for 2023.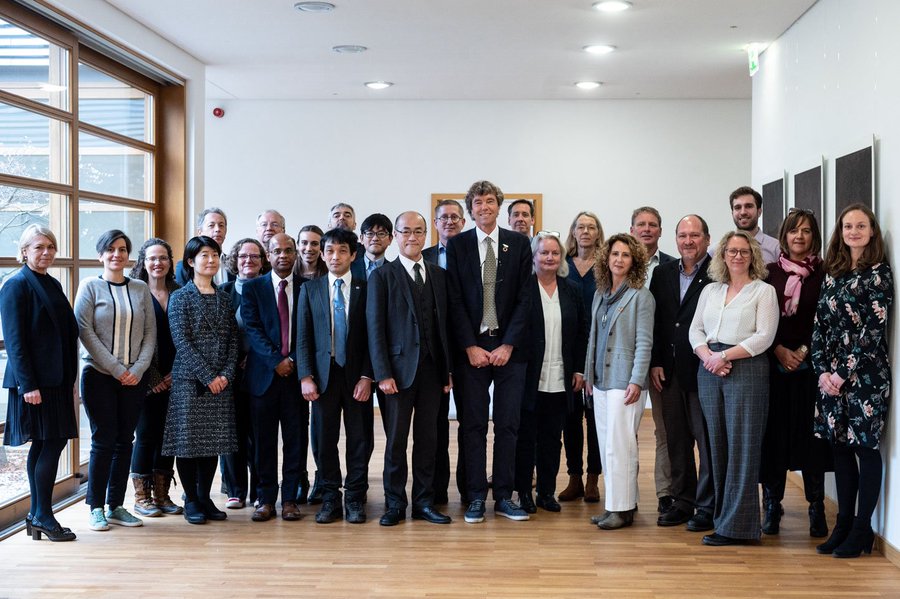 The intersessional work of the G7 FSOI is implemented through the G7 FSOI Coordination Centre, with coordinators supported by the UK (National Oceanography Centre) and the European Commission (Mercator Ocean International, France, through the EU4OceanObs Foreign Policy Action).  The G7 FSOI Working Group is composed of delegations from G7 ministries and funding agencies for ocean science and their scientific experts.
Useful links