Agenda & Presentations
29 June 2022, Cascais, Portugal
All times are in local time in Lisbon (UTC +1), the agenda may be subject to minor changes. 
This event will welcome Early Career Ocean Professionals (ECOP) through the OceanBRIDGES initiative that promotes intergenerational dialogue. The ECOP network programme is endorsed by the UN Decade of Ocean Science for Sustainable Development. All Sessions will thus be moderated by ECOP members.  
To access the PDF version of the presentations under each session, click on the link under each presentation title.
Venue opens: On site registration, distribution of badges, agenda, etc.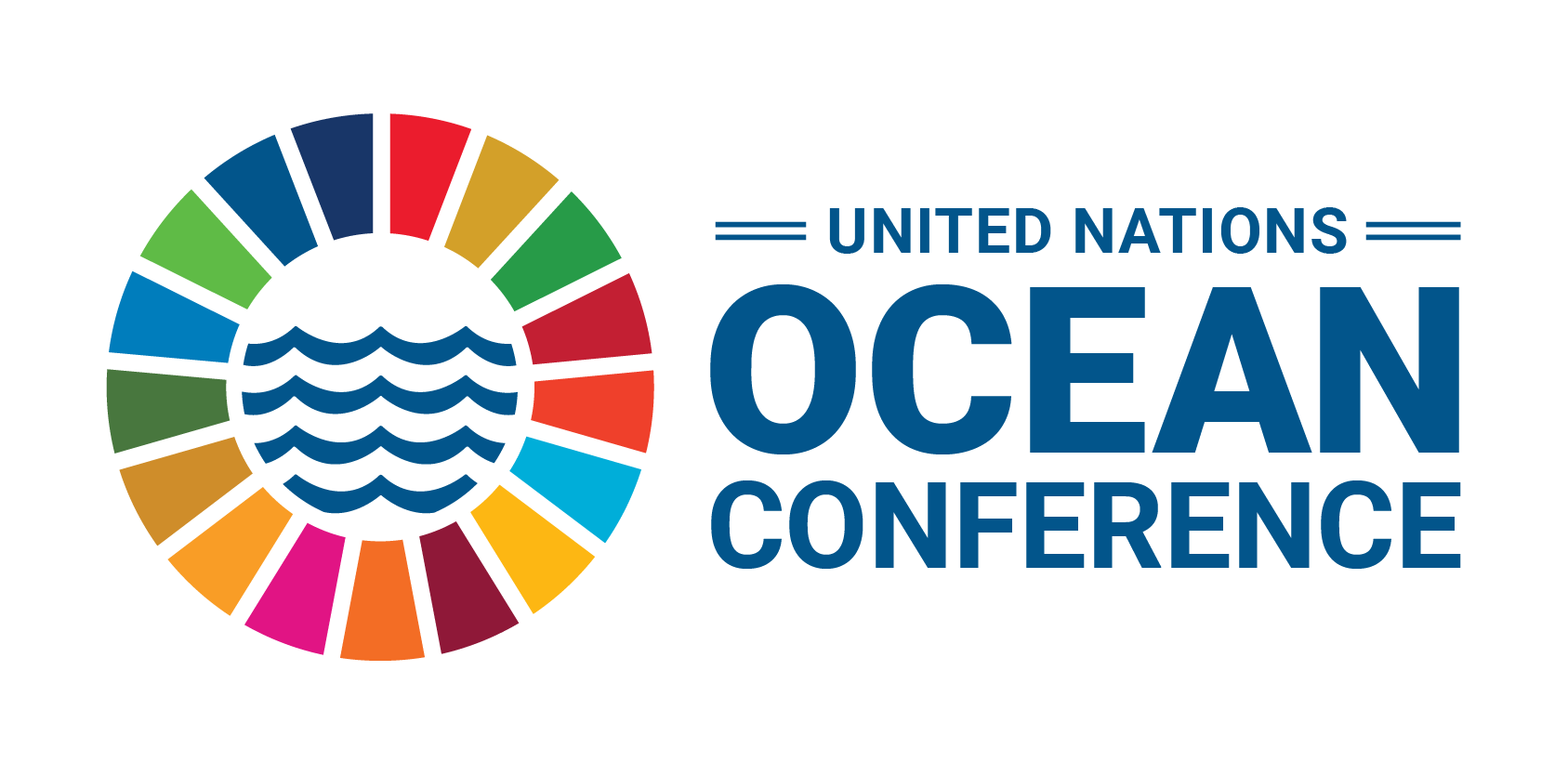 Venue: Centro Cultural de Cascais (Av. Rei Humberto II de Itália, 2750-642 Cascais)
ECOP Moderator: Delphine Lobelle (Utrecht University, Netherlands)
8:30 – 8:45
Welcome notes
Municipality of Cascais (Carlos Carreiras, president)

Ministry of Science, Technology and Higher Education of Portugal

European Commission (Sigi Gruber, active senior advisor)

8:50 – 9:20
Keynote speech –

Marine litter: what, when and where to monitor


Download presentation
Richard Thompson (University of Plymouth, UK)
9:20 – 9:30
Introduction to Panel discussion – Marine debris monitoring for global policy 
Heidi Savelli-Soderberg (UN Environment Programme (UNEP))
9:30 – 9:40
Introduction to Panel discussion – Towards an Integrated Marine Debris Observing System (IMDOS)
Download presentation
Alexander Turra (University of Sao Paolo, Brazil)
9:40-10:10
Panel Discussion on Integrating Marine Litter Monitoring to inform action


Heidi Savelli-Soderberg (UNEP), Toste Tanhua (GOOS/GEOMAR), Marc Metian (UN IAEA-MEL), Alexander Turra (University of Sao Paolo), Amy Lusher (NIVA, Norway), and

Keiji

Nakashima (Ministry of Environment Japan (MOEJ))

Moderator: Audrey Hasson (Mercator Ocean International / GEO Blue Planet)

10:10-10:30
Coffee break
Venue: Centro Cultural de Cascais (Av. Rei Humberto II de Itália, 2750-642 Cascais)
ECOP Moderator: Tomoko Takahashi (JAMSTEC, Japan)
10:30 – 10:45
Global Partnership for Marine Litter (GPML) concept and next steps
Marta Ottogalli  & Saiful Ridwan (UN Environment Programme (UNEP))
10:45 – 11:00
Data for decision making and measuring progress
Nicola Balbarini, UNEP-DHI Centre on Water and Environment
11:00-11:15
IMDOS: from vision to implementation
Stefano Aliani (ISMAR, CNR, Italy) and Artur Palacz (GOOS/IOCCP, Institute of Oceanology Polish Academy of Sciences, Poland)
11:15-11:30
Harmonizing monitoring methods and sharing of data in Japan as an enabling tool to tackle ocean surface microplastics

Keiji

Nakashima

 (Ministry of Environment Japan (MOEJ))
11:30-12:00
Panel Q&A

Ask the panellists questions via www.slido.com | Code: #IMDOS

All speakers from Morning Forum

with

Atsuhiko Isobe

(Kyushu University, Japan)

Moderator: Audrey Hasson (Mercator Ocean International/ GEO Blue Planet)

12:00-12:30
Walk over to Hotel Baia
Venue: Hotel Baia Restaurant (Passeio de Dom Luís I, 2754-509 Cascais)
ROUND TABLE
LEAD

The implication of

Civil Society

in global monitoring

René Garello (IEEE-OES)

ECOP co-lead: Mafalda de Freitas (Peniche Ocean Watch, Portugal)

From d

ata

to decision

making

support

tool:

GPML

Digital Platform

Lisbet Rhiannon Hansen (UNEP-DHI Centre on Water and Environment)

ECOP co-lead: Audrey Hasson (Mercator Ocean International/ GEO Blue Planet)

From coordinated observ

ations to

harmonize

d

and

integrate

d

d

atabase

s

Ryota Nakajima (JAMSTEC)

ECOP co-lead: Delphine Lobelle (Utrecht Univ., Netherlands)

Capacity building in

m

onitoring

m

arine litter

Marc Metian

(UN IAEA-

MEL

)

ECOP co-lead: Christine Knauss (University of Maryland, USA)

The data you need

Amy Lusher (NIVA, Norway) – tbc

ECOP co-lead: Refilwe Mofokeng (University of KwaZulu-Natal)

Bridging gap between

remote sensing and

in situ

for Marine Litter Monitoring

Victor

Martinez-Vicente (Plymouth Marine Laboratory (PML), the UK)

ECOP co-lead: Tomoko Takahashi (JAMSTEC, Japan)

Venue: Hotel Baia (Passeio de Dom Luís I, 2754-509 Cascais)

ECOP Moderator: Christine Knauss (University of  Maryland, USA) & Mafalda de Freitas, (Peniche Ocean Watch, Portugal)
14:00-14:15
Remote Sensing
Victor Martinez-Vicente (Plymouth Marine Laboratory)
14:15-14:30
Modelling
Atsuhiko Isobe (Kyushu University, Japan)
14:30-14:45
Sampling and Analysis
Amy Lusher (NIVA, Norway)
14:45-15:00
Artificial Intelligence
Carolina Sa (Moon-shot Challenge, Portugal Space Agency) and Leonardo Azevedo (CERENA-IST / Project SMART)
15:00-15:30
Q&A Discussion
Ask the speakers questions via www.slido.com | Code: #IMDOS
15:30-16:00
Refreshments
16:00-17:00
Live Demonstrations 
Argos Solution to track Macro Plastics, Marc Lucas (CLS, France) – Download presentation

Coastal Marine Litter Observatory (CMLO, Download presentation) and Plastic Litter Projects (PLP, Download presentation), Kostantinos Topouzelis (University of the Aegean, Greece) 

OceanScan, Jesús Peña-Izquierdo (Lobelia, Spain) – Download presentation

Tackling the Marine Litter with the MAELSTROM App, Davide Poletto (Venice Lagoon Plastic Free, Italy ) – Download presentation

In situ monitoring – Carlos Borges (Instituto Hidrográfico de Portugal)

17:00-17:30
Transition, walk over to K Bueno 10 mins away
Venue: K Bueno Restaurant (Cascais Marina – piso 1 Casa de São Bernardo, 2750-800 Cascais)
ECOP Moderator: Refilwe Mofokeng (University of KwaZulu-Natal)

17:30-18:15
Concluding remarks
Cascais Municipality, ECOPs, Event organizers
18:15-18:35
Local solutions (France)
Plastic Odyssey (Simon Bernard)
18:40-19:00
Local solutions (Portugal)
H2020 Maelstrom

The Great Bubble Barrier (Philip Ehrhorn)

19:05-19:15
Local solutions (Portugal)
Peniche Ocean Watch (Mafalda de Freitas)
19:15-19:25
Local solutions (Portugal)
#GetInvolved (Refilwe Mofokeng – University of KwaZulu-Natal)
We are also planning on organising a self-paid dinner for those who wish to continue discussing after the event. If you are interested in joining, please sign up here: https://forms.office.com/r/C5tB1tnfkJ