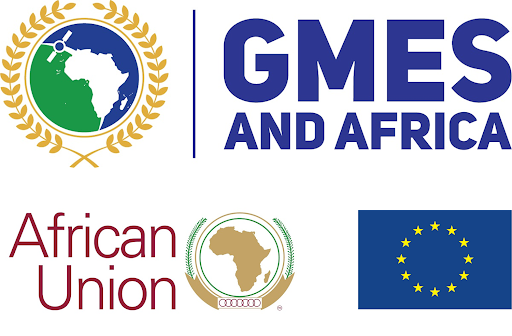 The Global Monitoring for Environment and Security and Africa (GMES and Africa) is a joint programme of the European Commission and the African Union Commission. It serves to strengthen and further develop infrastructure for a more coherent exploitation of Earth Observation data (space and in-situ), technologies and services in support of the environmental policies for sustainable development in Africa and African, Caribbean and Pacific Group of States.
It particularly works to adapt Copernicus Earth Observation Programme data and services for use in the African context to respond to African needs with respect to the development of services for water, natural resources, marine and coastal areas, address the global needs to manage the environment, and ensure civil security. Today, GMES and Africa is implemented by 12 Consortia involving 144 institutions in 45 African countries, covering the whole continent. The programme implements two services on i) Natural and Water and ii) Marine and Coastal Resources involving exclusively African thematic and scientific institutions, and in cooperation with European partners including Earth observation providers European Space Agency (ESA), Copernicus and EUMETSAT.
Marine and Coastal Applications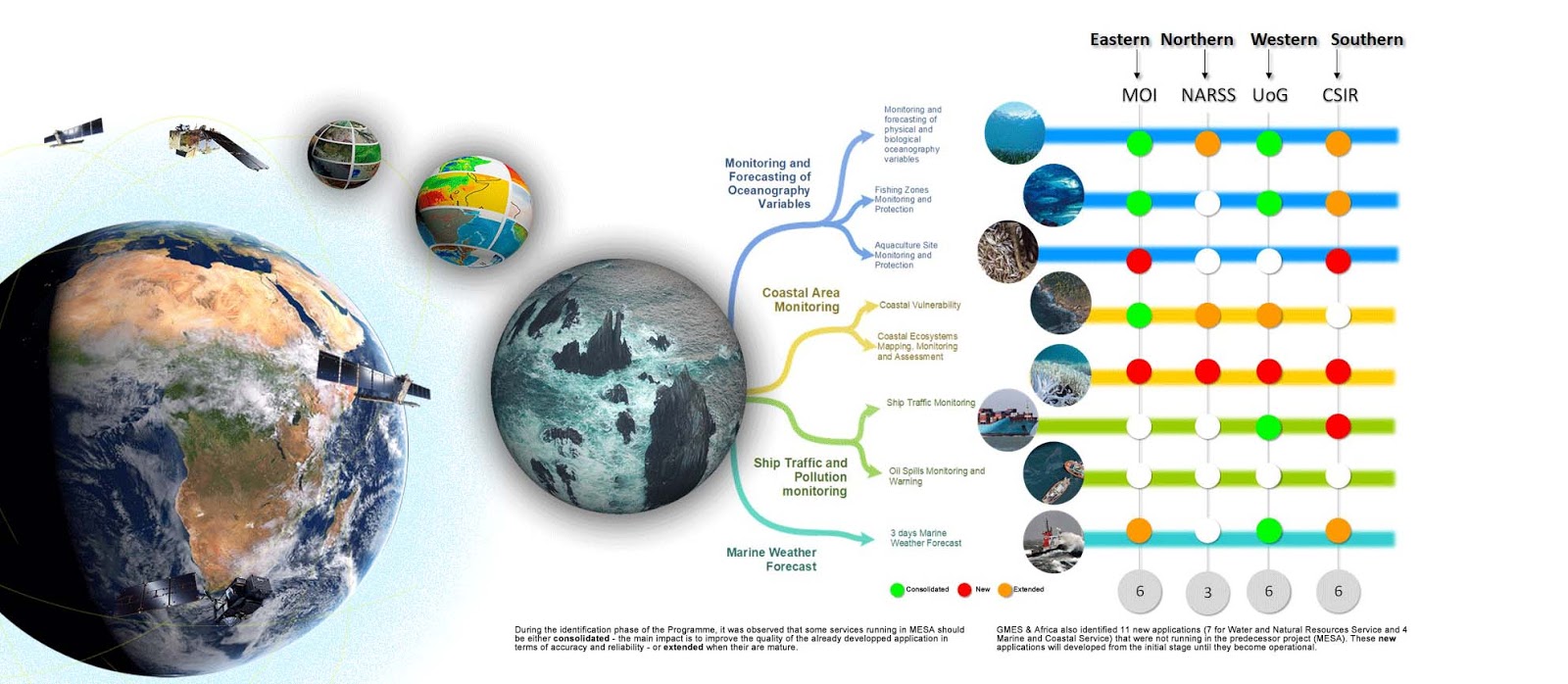 Marine and Coastal Services
Dr. Tidiane Ouattara, GMES & Africa Coordinator presents how the Copernicus Marine Service supports GMES & Africa programme
For privacy reasons YouTube needs your permission to be loaded. For more details, please see our
Privacy Policy
.
Applications & Use Cases
Useful Links